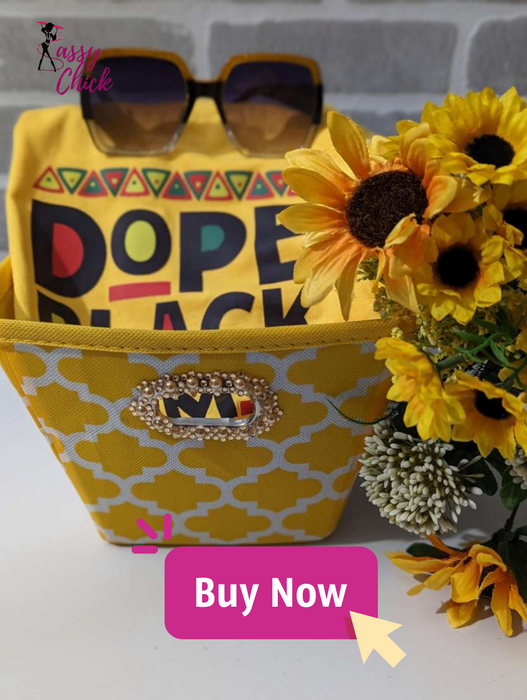 The Custom Dope Shirt and Sunglasses Basket is the ultimate gift for the fashion-forward individual who loves to express their personal style. This stylish and trendy gift basket is filled with a selection of items that are perfect for anyone who loves to make a statement with their fashion choices.
The basket may include a range of items such as a custom-designed t-shirt, a pair of trendy sunglasses, a stylish hat, and other accessories that will help the recipient stand out from the crowd.
Whether you're looking for a gift for a friend, family member, or significant other, the Custom Dope Shirt and Sunglasses Basket is the perfect way to show them that you appreciate their sense of style and love their unique fashion choices. It's a gift that they will cherish and wear proudly for years to come.
Please note delivery times are estimates and delays can happen and are out of our control. We recommend ordering ahead of time, and/or upgrading your shipping at checkout.

 NOTE: There are no refunds on custom items