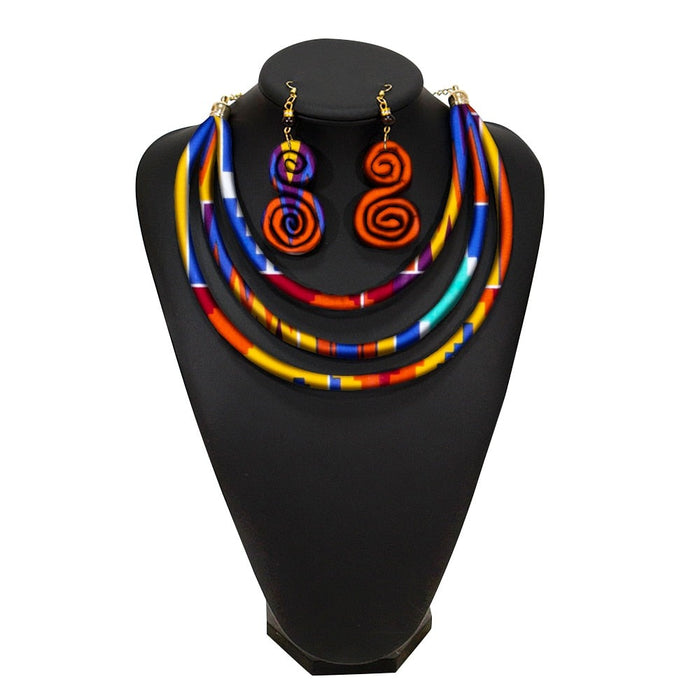 The African Rope Necklace Fabric Set is a unique and stylish accessory that combines traditional African fabrics with contemporary design elements. This set includes a necklace and a pair of earrings, both of which are handcrafted with great attention to detail.
The necklace features a rope-like design made with vibrant African fabrics, which are wrapped around a sturdy core to give the necklace its shape. The fabrics used in this necklace showcase the bold and colorful patterns that are characteristic of African textiles, making it a true statement piece.
Style: Ethnic
Metals Type: Copper
Material: Cotton
Chain Type: Link Chain
Processing Time:
Once your order is received, processing time could take up to 3 business days. After your order is processed our supplier's manufacturing team will then pack and ship your item. Once your item is shipped, you will receive a tracking number sent to your email.
Delivery Time:
Due to the current global crisis (COVID-19), shipping time may be delayed.