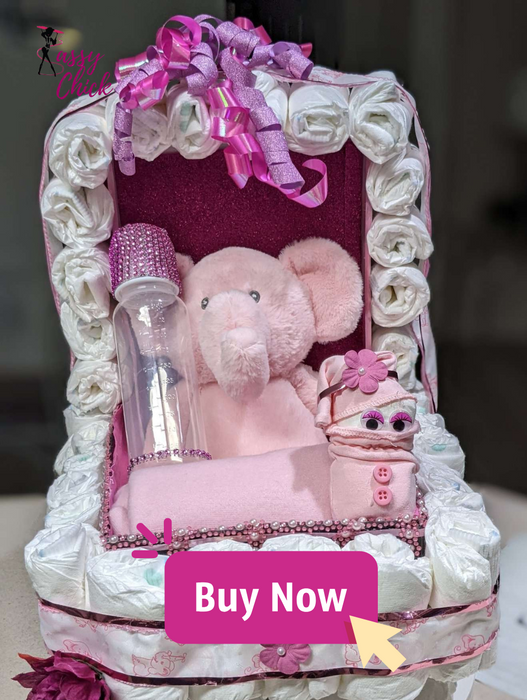 This Elegant Baby Girl Stroller Diaper Cake in Baby Pink will look beautiful at your baby shower. Perfect for a baby girl shower with a princess theme, crown baby shower, etc. Decorated with satin Ribbon, satin fabric, lace, and Handmade embellishment.
It measures about 18" in high X 15" and is delivered in nylon.
***Please note that the doll in the stroller could vary due to the availability in the stores or may not be exactly as the picture shows.
(contact us if you want it in another color)