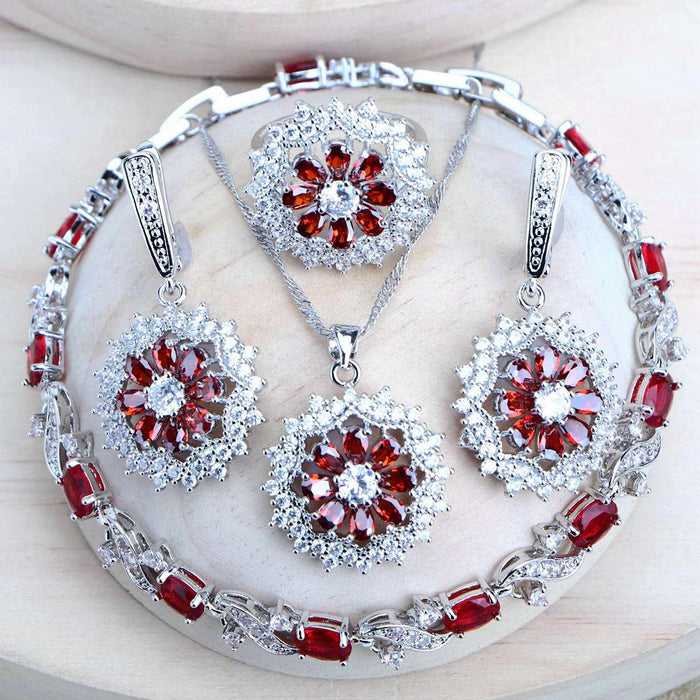 Bridal Cubic Zirconia Necklace Set - Crafted with attention to detail, this jewelry set is made with high-quality materials, ensuring a luxurious and flawless finish that will last a lifetime. The necklace comes with an adjustable chain, while the earrings feature secure backings, ensuring a comfortable and secure fit throughout your special day.
Metals Type: Sterling Silver 925
Main Stone: Zircon
Chain Length: 45+5 CM
Bracelet Of Length: 18+2 CM
Processing Time:
Once your order is received, processing time could take up to 3 business days. After your order is processed our supplier's manufacturing team will then pack and ship your item. Once your item is shipped, you will receive a tracking number sent to your email.
Delivery Time:
Due to the current global crisis (COVID-19), shipping time may be delayed.