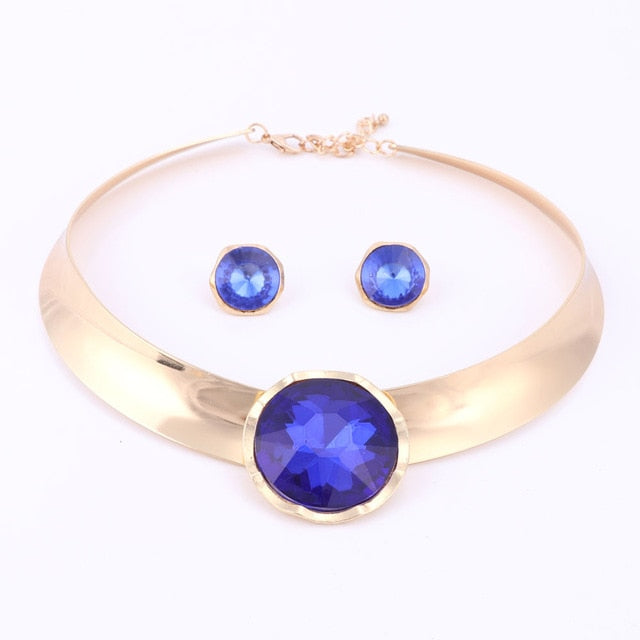 This fun and stylish crystal rhinestone necklace and earrings are a great statement piece! Very beautiful with lots of sparkles! Perfect for a special occasion or for every day!
Metals Type: Zinc Alloy
Material: CRYSTAL

Processing Time:
Once your order is received, processing time could take up to 3 business days. After your order is processed our supplier's manufacturing team will then pack and ship your item. Once your item is shipped, you will receive a tracking number sent to your email. Typical Shipping time is 7-10 business days.

Delivery Time:
Due to the current global crisis (COVID-19), shipping time may be delayed.