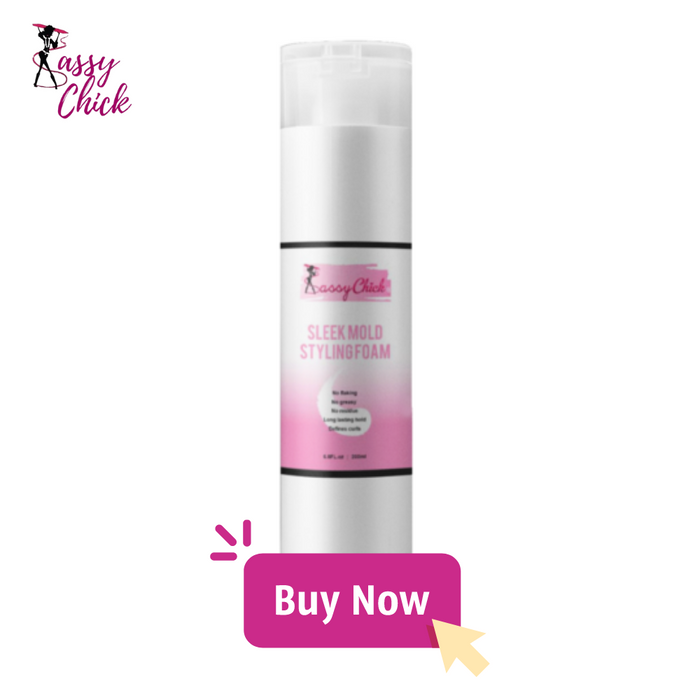 Sleek Mold Styling Foam 
• From roots to ends for even distribution for best results.
• Rake hands through hair to increase separation.
• Good for wavy & curly wigs or natural hair.
• Perfect for all types of texture to enhance curl & wave pattern while moisturizing the hair.
Sleek Mold Styling Foam