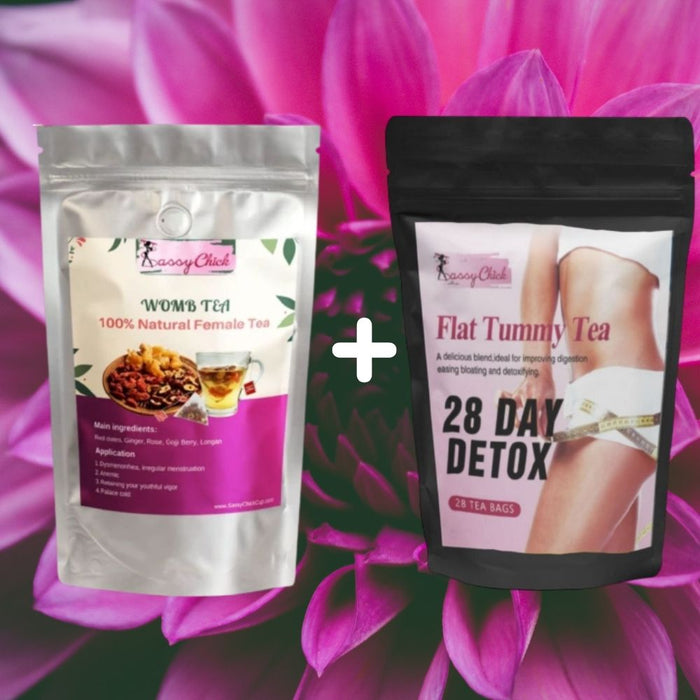 TEA BUNDLES 
Sassy Chick Flat Tummy Tea - Reduce your pot belly, normalize bowel movement, detoxify, and helps to flatten your tummy.

Sassy Chick Womb Tea - Each herb that is included has been carefully chosen based on its medicinal properties, to assist womb and menstrual problems...
This general information is not intended to diagnose any medical condition or to replace your healthcare professional. Consult with your healthcare professional.