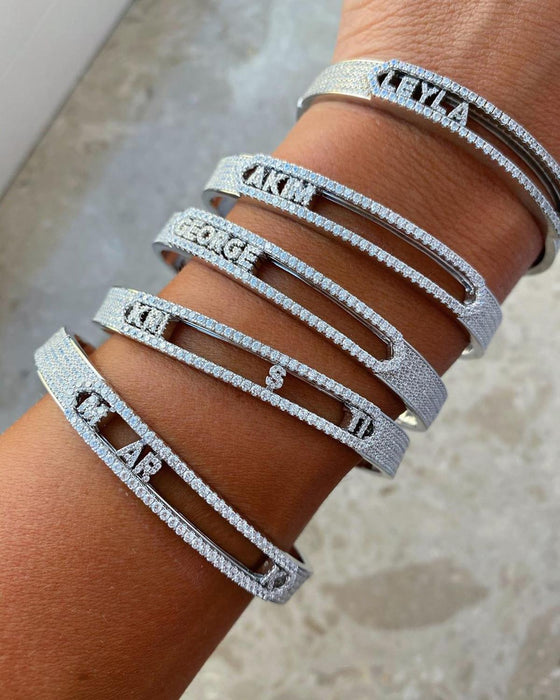 Zircon Custom Name Bracelet - The bracelet is adorned with dazzling zircon stones that catch the light, creating a mesmerizing sparkle that complements any outfit. Make a statement with our exquisite Zircon Custom Name Bracelet, a jewelry piece that beautifully reflects your individuality and adds a touch of elegance to your ensemble.
bangle size: inner 56--58mm
Setting Type: Pave Setting
Plating: Platinum Plated
Metals Type: Copper
Material: Cubic Zirconia
Processing Time:
Once your order is received, processing time could take up to 3 business days. After your order is processed our supplier's manufacturing team will then pack and ship your item. Once your item is shipped, you will receive a tracking number sent to your email.
Delivery Time:
Due to the current global crisis (COVID-19), shipping time may be delayed.