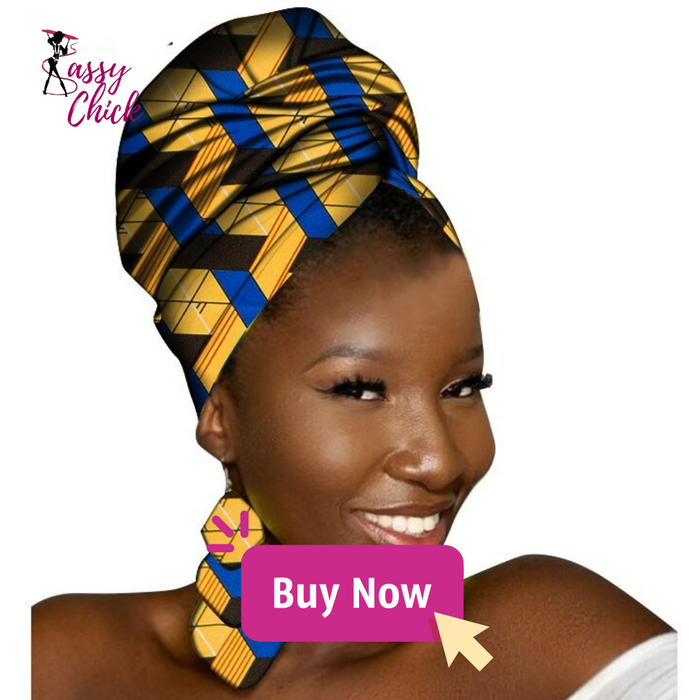 Looking for a stylish way to accessorize your African-inspired outfit? Look no further than this stunning African Head Scarf and Earrings set! The scarf features a bold and colorful print that is sure to turn heads, while the matching earrings add an extra touch of glam.
Type: African Headtie
Special Use: Traditional Clothing
Material: Cotton Fabric
Processing Time:
Once your order is received, processing time could take up to 3 business days. After your order is processed our supplier's manufacturing team will then pack and ship your item. Once your item is shipped, you will receive a tracking number sent to your email.

Delivery Time:
Due to the current global crisis (COVID-19), shipping time can take up to 3-4 weeks.