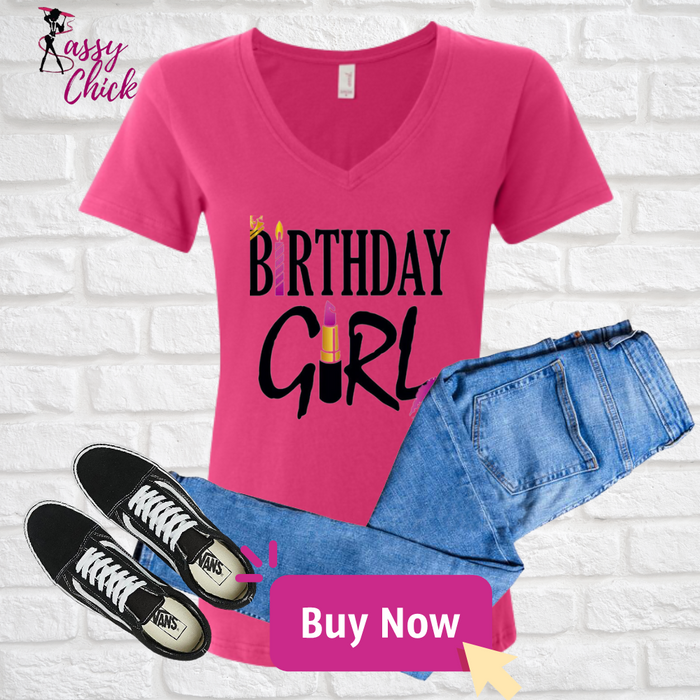 Birthday Girl V-neck Shirt
Part of our new relaxed collection, this women v neck jersey t-shirt is available in pink, red, and white in Vinyl. A new modern, relaxed fit for effortless style. Birthday Girl V-neck Shirt

Features: Sideseamed. Relaxed fit.
Processing Time: Once your order is received, processing time could take up to 3 business days. After your order is processed our supplier's manufacturing team will then pack and ship your item. Once your item is shipped, you will receive a tracking number sent to your email.
Delivery Time: Due to the current global crisis (COVID-19), shipping time may be delayed.