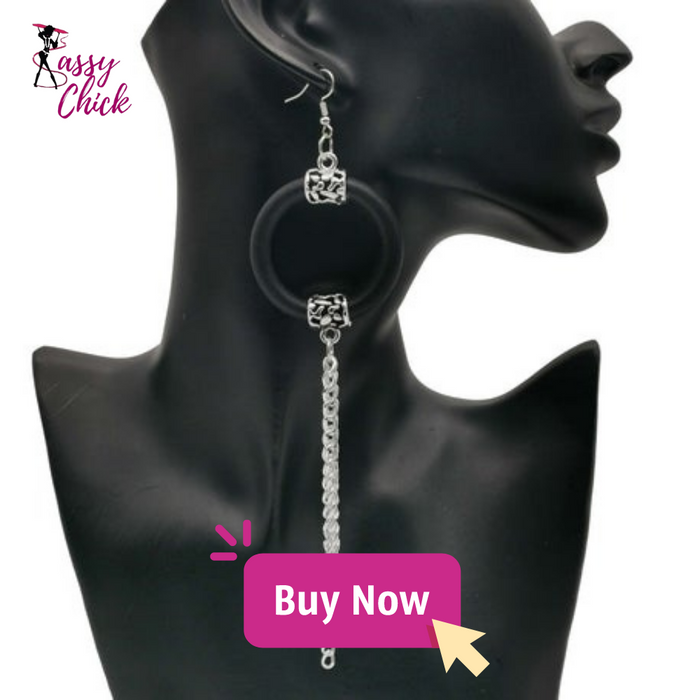 Beautiful round black and silver long drop earrings. Elegant and sophisticated the perfect earrings to make a statement! Share with the world your exquisite taste! Lightweight earrings.
Perfect for anyone who loves small, earthy, boho, rustic jewelry. 
Metals Type: Aluminium
Style: Neo-Gothic
Shape\pattern: Round
Material: Silicone
Made: Handmade
Processing Time:
Once your order is received, processing time could take up to 3 business days. After your order is processed our supplier's manufacturing team will then pack and ship your item. Once your item is shipped, you will receive a tracking number sent to your email.
Delivery Time:
Due to the current global crisis (COVID-19), shipping time may be delayed.