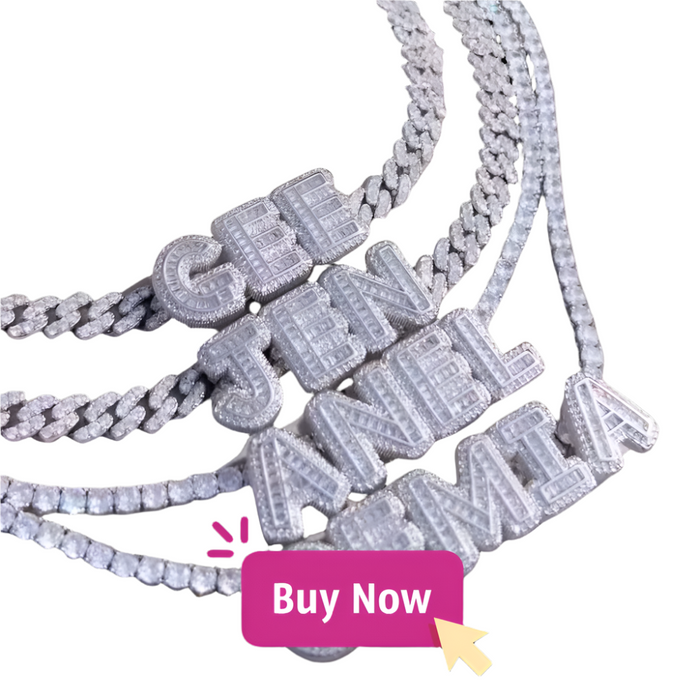 Cubic Zirconia Custom Name Necklace - Each letter of your chosen name is meticulously crafted with shimmering cubic zirconia stones that reflect light beautifully. The result is a brilliant sparkle that will turn heads and make you shine in any crowd. Express your unique identity and create a meaningful piece with your custom name. Choose your name, a loved one's name, or any word that holds significance to you, and we'll handcraft a personalized necklace that's exclusively yours.
Style: Hiphop/Rock
Shape\pattern: Letter
Pendant Size: 4x2cm
Metals Type: Copper
Material: Cubic Zirconia
Processing Time:
Once your order is received, processing time could take up to 3 business days. After your order is processed our supplier's manufacturing team will then pack and ship your item. Once your item is shipped, you will receive a tracking number sent to your email.
Delivery Time:
Due to the current global crisis (COVID-19), shipping time may be delayed.