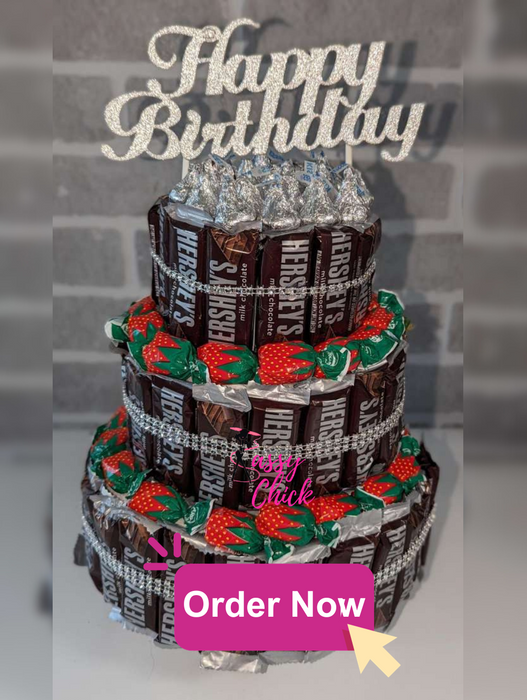 Elevate your celebration with our "Custom Hershey's Candy Cake." This delectable creation is a sweet masterpiece that combines the iconic flavors of Hershey's candies into a visually stunning and utterly delicious cake.
Crafted with passion and attention to detail, this cake is adorned with an array of Hershey's candy favorites, from Hershey's Kisses to Reese's Peanut Butter Cups. Each candy piece adds a burst of chocolatey delight, making every bite a heavenly experience.
The customization options are endless, allowing you to create a cake that's uniquely yours. Whether it's a birthday, a special occasion, or simply a desire for something sweet, our Custom Hershey's Candy Cake is the ultimate confectionery delight.
With meticulous craftsmanship and the finest ingredients, this cake promises not just a treat for the taste buds but also a feast for the eyes. Elevate your celebrations and satisfy your sweet tooth with a cake that's a true testament to the joy of Hershey's candies.