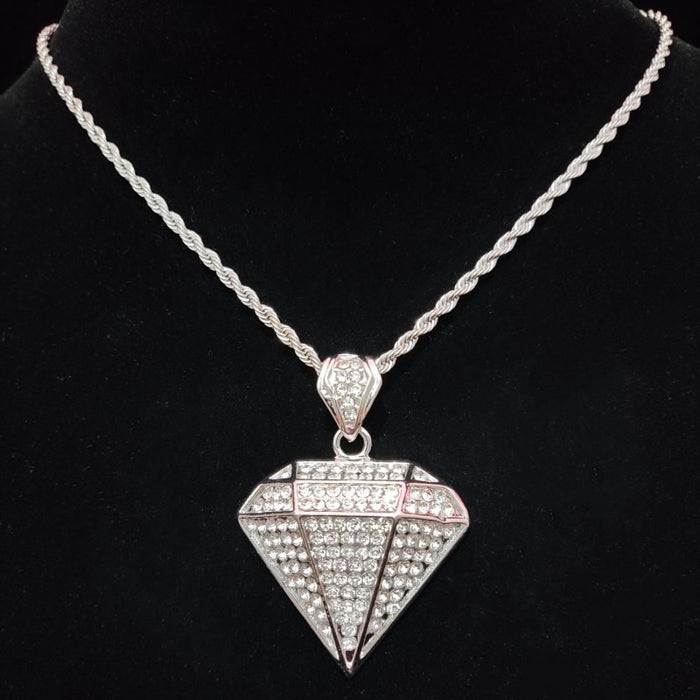 Diamond Design Cuban Chain Necklace. This stunning piece of jewelry is designed to add a touch of luxury and elegance to your everyday look. The Diamond Design links are meticulously crafted to create a captivating sparkle, mimicking the brilliance of real diamonds. Embrace the elegance and glamour that this necklace brings to your ensemble.
Shape\pattern: Geometric
Pendant Size: 4cmx3.6cm
Metals Type: Zinc alloy
Material: Rhinestone
Processing Time:
Once your order is received, processing time could take up to 3 business days. After your order is processed our supplier's manufacturing team will then pack and ship your item. Once your item is shipped, you will receive a tracking number sent to your email.
Delivery Time:
Due to the current global crisis (COVID-19), shipping time may be delayed.