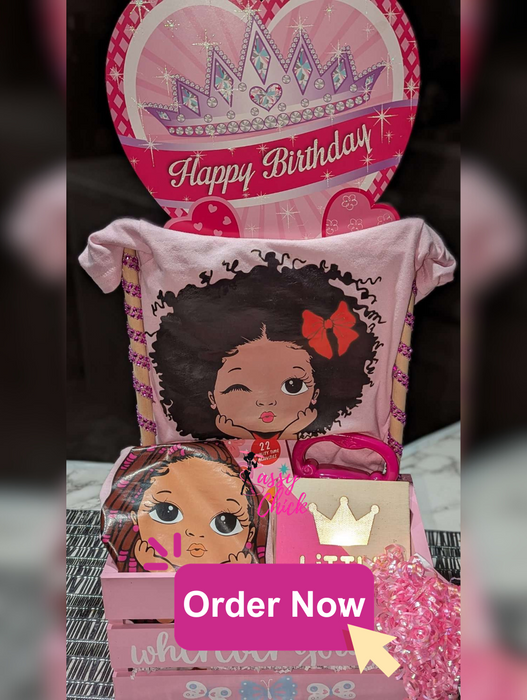 Celebrate the joy of new beginnings with our "Mini Baby Crate." This adorable and thoughtful gift is perfect for your little one and creating cherished moments of happiness.
Crafted with love and attention to detail, the Mini Baby Crate includes a curated selection of essentials and delights. From shirts to gentle care products, each item is chosen to provide comfort and joy to both children and parents.
The compact size of the crate makes it convenient for gifting and storage, ensuring that every item is both practical and delightful. Whether you're attending a birthday party or just gifting, this Mini Baby Crate is the perfect way to share the joy.
Embrace the magic of babyhood and express your best wishes with a gift that speaks volumes of love and care. The Mini Baby Crate is a small treasure chest of happiness that's bound to make hearts smile.
 NOTE: There are no refunds on custom items.