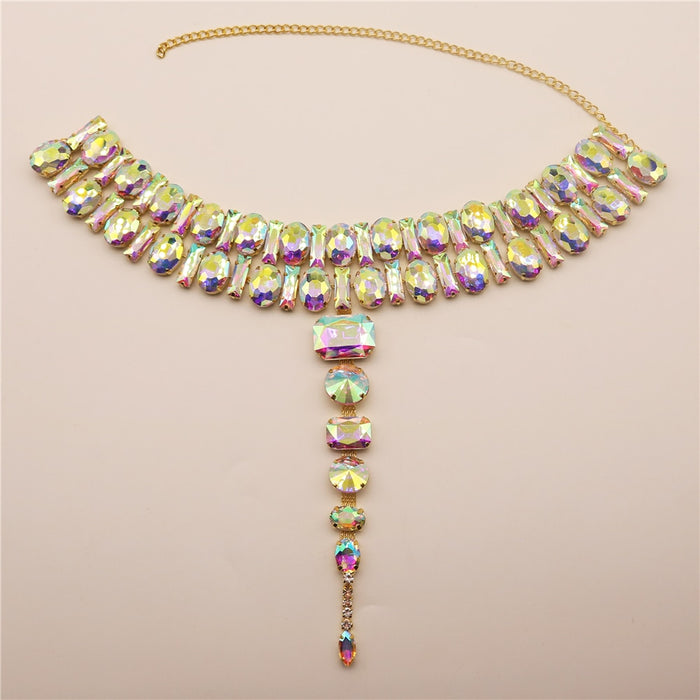 Rhinestone Shiny Collar Necklace
Its design combines the sharp, square lines of baguette-cut crystals and the more graceful lines of oval crystals in a novel form. A unique, modern piece of jewelry, designed to enhance the décolleté with its subtle cascade of stones and to embellish the neckline with showy crystals to evoke a luxury taste of irresistible charm.
Rhinestone Shiny Collar Necklace
Shape\pattern:
Water Drop
Product Name:
Rhinestone Necklace
Processing Time:
Once your order is received, processing time could take up to 3 business days. After your order is processed our supplier's manufacturing team will then pack and ship your item. Once your item is shipped, you will receive a tracking number sent to your email. Typical Shipping time is 7-10 business days.
Delivery Time:
Due to the current global crisis (COVID-19), shipping time may be delayed.