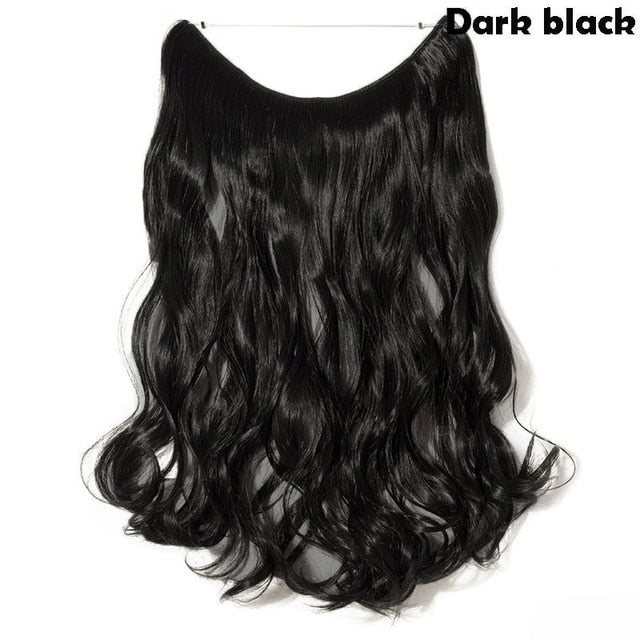 Long Synthetic Hair  Wavy Hair Extensions
This wig is breathable and comfortable for you to wear all day.

You also have the ability to freely style the wig in many ways such as brushing the hair back, tie it in a braid, tie it in a ponytail, or wrap it up in a low bun.

Change your look with human like hair without damaging your own hair. This wig is perfect for normal everyday wear, fashion, galas, parties, cosplay, or holidays like Halloween. Long Synthetic Hair  Wavy Hair Extensions
Material Grade: High Temperature Fiber
Texture: Wavy
Wide of Weft: 10 inches with 5 clips
Stylist: Fish Line one piece Hair Extension
Color Type: Pure Color
Can Be Permed: Yes
length: 20 Inch
Please note, images may have been professionally styled. In order to obtain the exact look. You may need assistance from your stylist.
Processing Time:
Once your order is received, processing time could take up to 3 business days. After your order is processed our supplier's manufacturing team will then pack and ship your item. Once your item is shipped, you will receive a tracking number sent to your email.

Delivery Time:
This wig may take 2-3 weeks to arrive at your doorstep due to high demand, and the current global crisis (COVID-19), shipping time may be delayed.