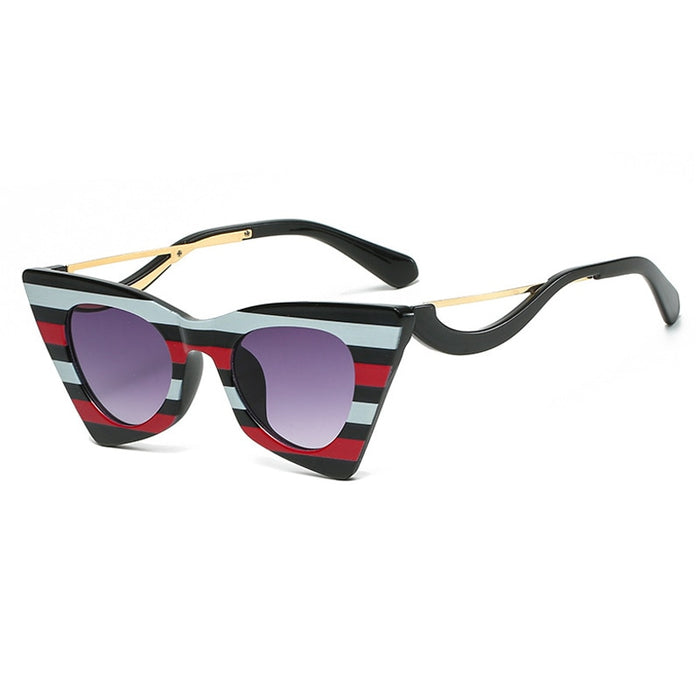 Stripe Cat Eye Sunglasses
 are incredibly
 durable, lightweight, and comfortable to wear all day. Wearing it will make you look more stylish and beautiful. It can be matched with all kinds of clothes and accessories, and it is very versatile. 
Stripe Cat Eye Sunglasses
Lenses Optical Attribute:
Photochromic, Anti-reflective, UV400
Lenses Material:
Polycarbonate


Processing Time:
 Once your order is received, processing time could take up to 3 business days. After your order is processed our supplier's manufacturing team will then pack and ship your item. Once your item is shipped, you will receive a tracking number sent to your email.
Delivery Time: Due to the current global crisis (COVID-19), shipping time may be delayed.